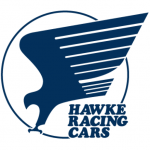 A group of enthusiasts aims to provide to the (niche) Hawke owners community a place to get to know each other and share information, experiences, which could help maintaining, developing, restoring, … and racing Hawke racing cars.
We also maintain a list of Monoposto (with a focus on Formula Fords) events and clubs from around the world.
We do invite any Hawke enthusiast to subscribe to the Hawke Racing Team club and enjoy the benefits of this communication platform.
Please do not hesitate to get in touch via the CONTACT form if you have any comment(s) or suggestion(s).
The Hawke Racing Team
Last updated 07/06/2021